What to do when your trusty bicycle starts showing the strain; when the gears refuse to change, the tires won't hold air and the brakes don't brake?
The answer might not be quite what you expected. With that end in mind the company Mobile Bike was born; offering repairs & tune up services with a personal touch to your favorite location- The Bike Store at Your Door!
Marty Wolford is the owner/operator of Mobile Bike. He started riding and wrenching on his own bikes after graduating from college. However, a life as a manager in the electrical field made him restless and wanting more. Now his days of racing, management and competing have all come together to form a new concept in mobile bike service.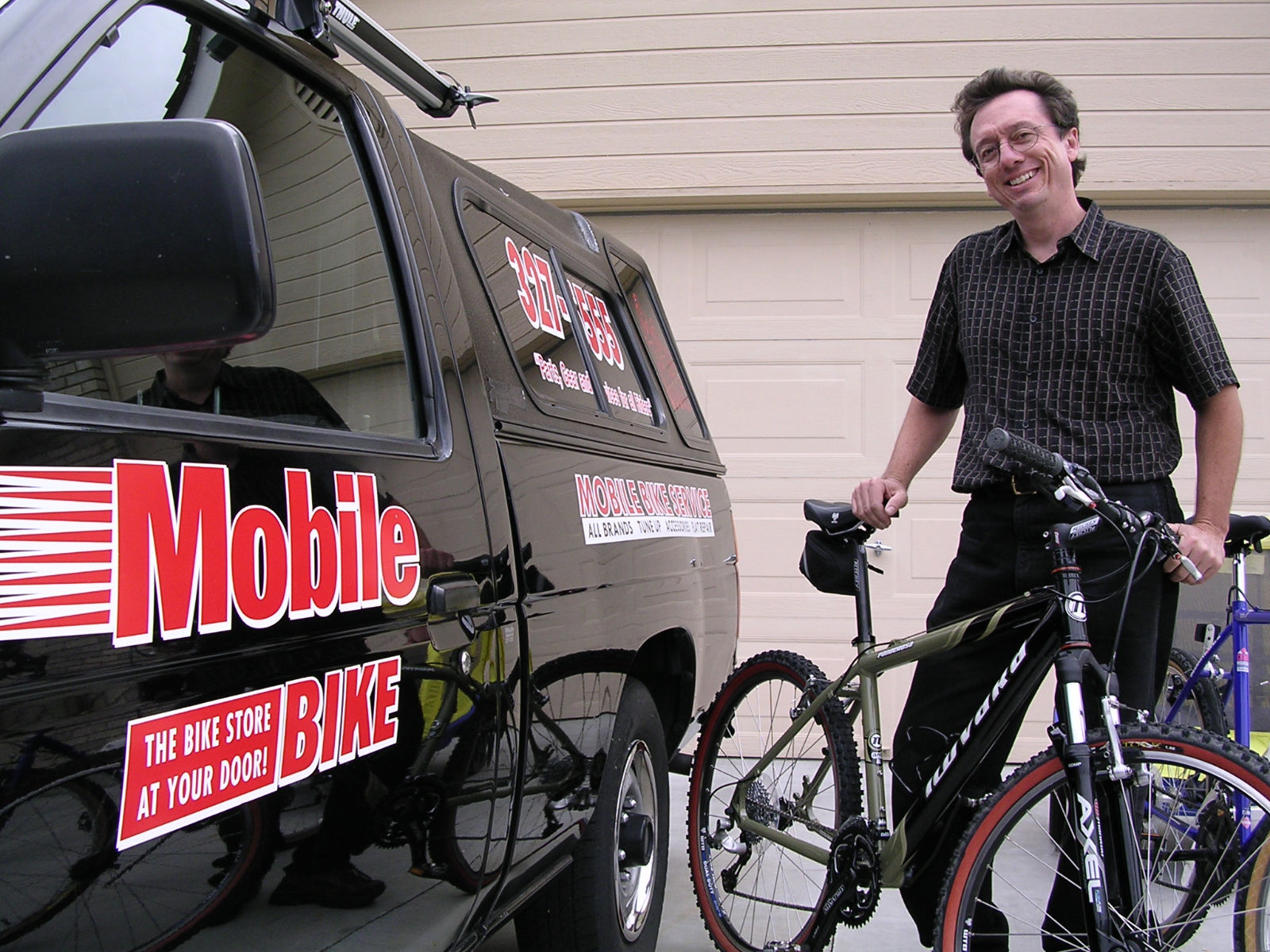 A former professional motocross racer, he learned and developed his skill as a mechanic; "Ever since I can remember I've been intrigued by machinery. The engine in my very first vehicle had been torn apart by my older brother. When my dad gave that truck to me he probably thought I would just have to junk it. However, with my uncle's help, I completely rebuilt the engine, brakes, and transmission of my 1963 Chevy pickup. I wish I still owned that old truck!" says Marty.
Since moving to Boise over 20 years ago, Marty developed an interest for bicycling. With Boise's great foothills and unique greenbelt he fell in love with the area and cycling, becoming an avid road cyclist and mountain biker.
Marty reminds his customers that you don't have to own expensive bikes to enjoy riding, "The best bike is the one you actually ride", encouraging all to get out and ride! It is a fact that many bikes hang in the garage gathering dust along with unused exercise equipment. Our goal is to assist you with your bikes, so that cycling becomes an enjoyable part of you and your family's everyday life.
Our goal is to help you get the most out of your bicycle, no matter where you're at in life, or what kind of bike you ride- we can help!
208-327-5555 Contact Us
Serving Boise and Meridian Since 2003